Sale!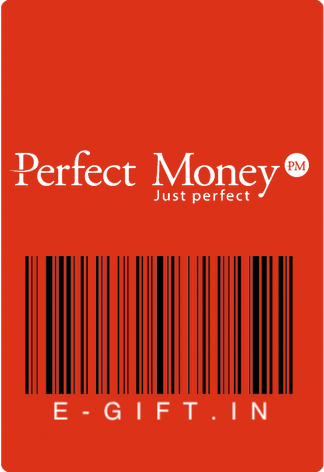 Perfect Money Voucher
$13.50 – $620.00
This product may require KYC verification(ID, address proof, etc).
Specially if you pay with a credit/debit card and other high risk payment options.
So if you are NOT willing to do KYC, please DO NOT place an order.
Description
Perfect Money Voucher
Perfect money vouchers are an anonymous and secure way to pay online or send money without exposing your personal and financial information.
It is easy to use and transfer than traditional payment options.
What is Perfect Money E-voucher?
It is a combination of 2 strings (voucher number and activation code)
here how it looks like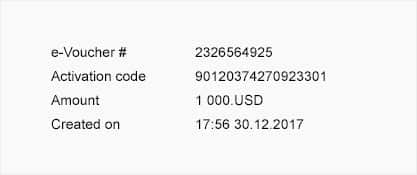 Why PM voucher?
Send money to anyone around the world.
Pay online for goods and services securely and confidentially.
You can exchange e-voucher to any other e-currency or cash through an online or local exchange service.
How to buy Perfect Money Voucher?
Buying a voucher is very easy:
Simply select the amount of voucher you want to order and click the "add to cart" button.
Then go to cart and click checkout.
Fill your personal information and billing details.
Complete payment
After a successful payment, we will send you the voucher ASAP.
What payment methods you accept?
You can buy Perfect Money Voucher with Credit Card, Debit Card, Bitcoin to Perfect Money Voucher and 300+ local payment options of your choice.
For certain payment option eg. credit/debit card, skrill, etc, may require KYC verification.
How to redeem my Perfect Money Voucher?
It is very simple to redeem it:
Login your account https://perfectmoney.com/login.html
Click on "Deposit" link
Choose "e-voucher" option
Fill voucher number and activation and click the submit button.
How I will receive it?
We will send it by email.
How long is it going to take to process my order?
Usually, it is very fast during working hours but the delivery time frame is ~5min to 12hrs.