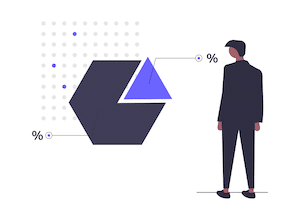 When refunds are possible:
Duplicated orders: if we have sold you two identical Services instead of two different.

Invalid Service: if you received an invalid product/service.

Undelivered Service: you have paid but haven't received the Service within 24 hrs.
When refunds will not be provided:
Any successful purchase of a working Service.

If you have purchased a working Service but then decided that you don't need it.

Simultaneous purchase of several different Services when the user gets several Services uses them, chooses one that best suits his needs and then tries to get a refund for all the Services that do not fit him/her.

Undelivered Service due to incorrect e-mail address: Please note that we are not responsible for the failure to obtain a Service because an invalid email address was provided by you. The client is completely responsible for entering his correct and working e-mail address.
The payment processor may not refund the transaction fee and/or charge an additional refund fee on the total amount paid.
How do I apply for a refund?
Please "Contact us" or email at [email protected] and provide us with your valid email address used for the purchase, the date of purchase, payment amount, payment method used, description of what you have bought and all the other details concerning your purchase.
Once your refund request is approved, we will forward it to the payment processor within 1 working day and payment processor(s) may take 3 – 15 working days to process it, depending on the payment method used.
To inform our customers that the current policy of the store, seeking the best benefit for both parties will only be allowed to return and/or cancellation of purchase before sending the code Activation Code/Gift Card Code/Claim code/Voucher Code/Prepaid Card. If data have already been issued, you can not exchange or return it. As this is a product exclusively online, it is impossible due to the characteristics of the product.