Description
iTunes Gift Card Email Delivery
Buy USA iTunes gift card in India or from anywhere around the globe without any hassle and extra effort.
We delivery the iTunes Gift Card Online and to your inbox so you don't have to wait or leave your comfort zone and go to local store in search of the gift cards and enjoy your favourite game, movie or songs.
You can top-up your app store balance using it and enjoy in-app-purchase or buy game coin or currency in a tap.
We accept the most popular payment options. You can buy iTunes Gift Card with Bitcoin, Credit Card, Online Banking, Perfect Money or any convenient local payment option.
We support 200+ local payment options around the globe.
We support anonymous payment option such as Bitcoin and other cryptos so you can obtain a gift card without exposing your personal and financial information.
Note:
This iTunes gift card is only valid for USA store
This item is non-returnable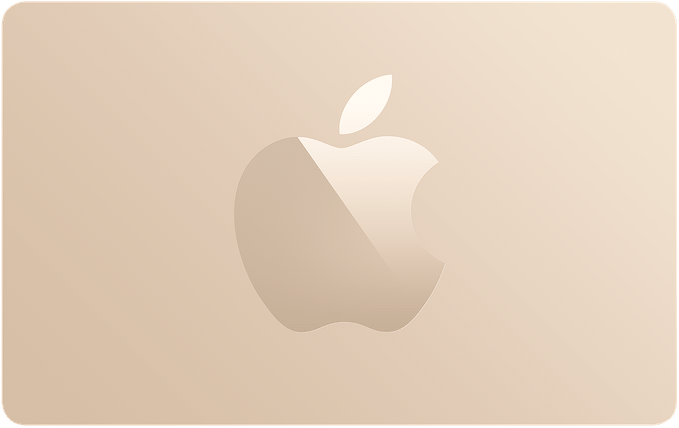 One iTunes gift card gives them access to over 50 million songs from Apple Music, millions of apps from the App Store, books from Apple Books, and the latest TV shows and movies from the iTunes Store.
Available in your choice of denominations of $10, 15, 25, 50 and 100, the App Store & the gift that keeps on giving.
Recipients can redeem and use their App Store & iTunes Gift Card Code on the App Store, iTunes Store, Mac App Store, and iBooks Store without having a credit card on file.
All they need is an Apple ID to immediately get their favourite apps, games, movies, music, and more.
Why USA store gift card?
USA app store has a very broad app collection. Some app or movies which are available in the USA app store is not available in other countries.
How to redeem iTunes Gift Card?
The redeeming process may vary slightly with older and newer or mobile and computer devices.
Redeem it on iPhone
Tap on "App Store"
Once app store is opened, please tap on Your account icon or profile image at Top-Right corner. (If you have not logged in, then please login first)
Then tap on "Redeem Gift Card or Code" link
Then use your camera to scan gift card code (Works with a physical gift card or physical gift card image only) or You also can enter your code manually.
After entering the code click "Redeem" button at Top-right corner.
Redeem it on mac
Open "App Store"
Click on your account name or profile image at Bottom-left corner. (If you have not logged in, then please login first)
Then click on "Redeem Gift Card" link at Top-right corner. (It may ask you to enter app store id and password)
Use the camera or enter code manually
Click the "Redeem" button.
What face values of the gift cards are sold by e-Gift.in?
We normally sell  10, 15, 25, 50 and 100 USD face value cards.
If you need any custom face value, please contact us.
Please note that for custom face value cards minimum value is 26 USD.
How long it will take for iTunes Gift Card email delivery?
Normally instant (Honestly ~2-5mins).
If you paid with a highrisk payment option such as credit card and you are a new user.
In such case, we may ask for verification to avoid any fraudulent transaction to protect us and cardholder.
And in this scenario order will be delivered once verification is complete.
How to buy an iTunes gift card?
Simply choose a card face value
Click "Add to cart"
Go to cart (at Top-right corner) and click "Checkout"
Fill the required information and complete payment.
Once payment is completed, your gift card will be delivered to your email.
Don't forget to check your spam folder in case email ends up there.
You also can find it in your e-gift "My account" section.
If you have any other question or need any help regarding this, please don't hesitate to contact us via contact us form, skype or even give us a call during working hours.